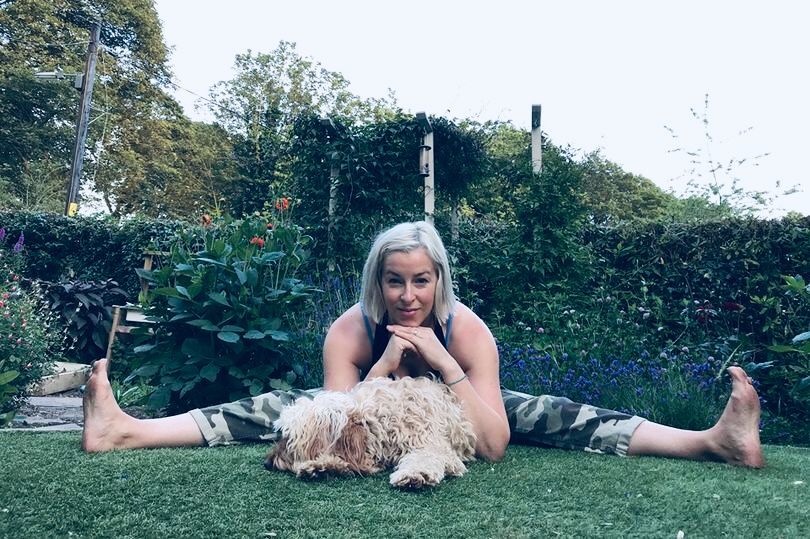 I love sharing yoga....
I first began to practice yoga around 2003/4 and faced many physical & mental challenges. I believed yoga was not for me as I was not bendy enough and I was way too impatient.
I began to see that these were the reasons I NEEDED to practice yoga.
My flexibility and strength has improved but more importantly is my approach to life & and sense of wellbeing (emotional & mental). Yoga has offered me a deeper sense of happyiness.
Over the years I've become a "forever student" of yoga and I continue to learn and it is now a huge part of my life. I have undetaken Advanced Yoga Psychology with the on-line USA course 300 hr Yoga Psyche Soul which delves deeper into the emotional & mental health benefits of Yoga & Deepak Chopra's PSM Enrichment Course most recently.
Since I began teaching, I have worked with a wide variety of wonderful people... From clients who need tailored programs to help with osteoarthritis, to Football Clubs (Burton Albion & Derby County) , Foston Women's Prison, and very gentle sessions where the focus has been on breathing, relaxation & meditation to more dynamic & energising sessions.
I love being able to teach and share yoga to such a diverse range of people who have various needs and often ailments. It can bring so much relief, from pain and stress.
The years of experience has taught me that there is no "perfect pose" ... we adapt yoga to suit the person.
In addition to Adult Yoga, I work as a Baby Yoga Teacher Trainer for Touch Learn International Ltd. TouchLearn is an amazing training provider for healthcare professionals & practitioners working within the community. Aside from Baby Yoga, it delivers Baby Massage courses, Baby Signing , Massage for Babies with Special Needs & many more.
It has been an absolute pleasure to train many wonderful people over the years in a positive learning environment from a company with such strong ethics.
I would like to offer my thanks and gratitude to my amazing teachers for their continuing kindness & knowledge Deanna Foster & Deep Kumar.
"Deborah is a beautiful yoga teacher who will take you through a journey to your inner bliss. Her calm and compassionate voice can guide you through even the most difficult asana with ease and send you into a space of divine bliss. Her knowledge of how to align the body will give you so much healing and help you to become stronger and more flexible. Her passion for yoga is unparalleled and her classes are my favourite to attend." - Deanna Foster
"Deborah has everything within her to guide her students towards the wisdom of body with peace of mind through the gratitude of heart, into the depth of their being. Blessings..." Deep Kumar
"I have been attending Deb's yoga classes for approximately 12 years. It is my hour to escape the stresses of the world. With yoga I have improved my posture, core strength and I feel calmer as a person. You may think that I would improve over this time but due to a medical condition I probably haven't! However I continue to attend for my wellbeing and the physical assistance it gives my body. Because of my limitations I adapt poses but this enables me to continue practicing. Deb has the right balance of setting some challenging postures and deep openers and some relaxation time during her sessions. These yoga classes are the best and I would recommend them to all."